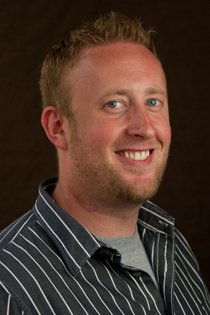 Jon Roetman is an award-winning sports editor with The Connection Newspapers. He joined the company in August 2009, covering Alexandria, Mount Vernon, Arlington and Potomac, Md., and now contributes to coverage in Burke, Springfield, Fairfax and Fairfax Station, as well.
Roetman joined The Connection after more than three years at the Hobbs News-Sun, a daily newspaper in Hobbs, N.M., where he covered high school and small college sports. The News-Sun promoted Roetman to sports editor after two months as a sportswriter.
The Portland, Ore., native graduated from the University of Oregon in 2005. He contributed to the student newspaper, the Oregon Daily Emerald, as a freelancer or staff writer for three years, including covering the football and men's basketball teams.

Recent Stories

South Lakes pitcher Josh Taylor shut down the Patriots lineup for most of the evening, with 12 strikeouts during his complete game two-hitter.

University of Virginia seminar studies tension between "The Science & Lived Experience of Autism."
Despite a recent surge in attention and research over the past decade about autism, controversy exists.

W-L boys' soccer, Robinson girls', boys' lax among teams competing for titles.
The 6A state championships are being held today at Robinson and Lake Braddock.
Wildcats pitcher Egbers strikes out 12 in six innings, gets no decision.
The Centreville baseball team defeated Herndon 5-4 in eight innings on Saturday.

Bulldogs hold off Herndon in Conference 5 tournament.
The Westfield boys' lacrosse team beat Herndon 12-11 on Friday.

Palmucci scores two goals for Cougars.
The Oakton girls' lacrosse team beat Madison 10-8 on Saturday.
Hornets beat Seahawks 2-0, improve to 5-1.
Herndon pitcher Antonio Menendez threw a no-hitter against South Lakes
Hornets fall to eventual champion Cosby.
The Herndon girls' basketball team reached the state semifinals.
Cougars fall short at VCU for second straight season.
The Oakton girls' basketball team finished the season with a 29-1 record.
Hornets to face Cosby today in state semifinals at VCU.
The Herndon girls' basketball team upset 6A South region champion Woodside in the state quarterfinals on Friday.