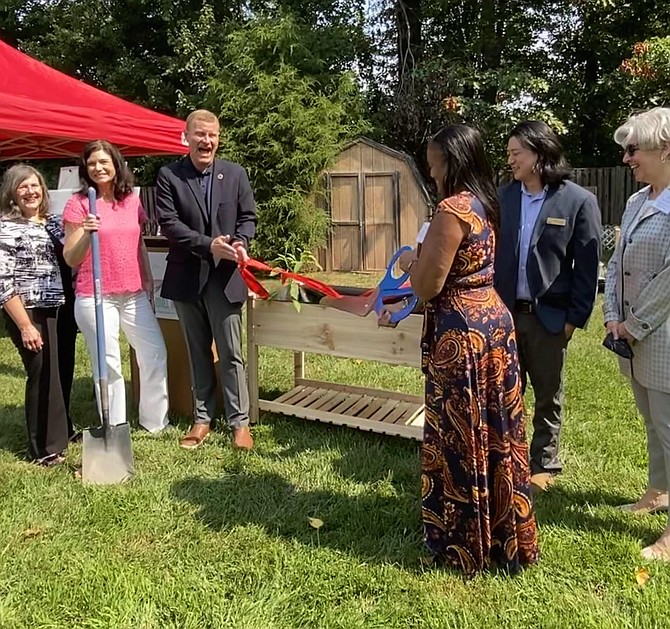 (From left) Supervisor Kathy Smith, (D-Sully District), Del. Karrie Delaney (D-67), Jeffrey McKay, Chairman, Fairfax County Board of Supervisors Sylisa Lambert-Woodard, President and CEO Pathway Homes, Patrick Chaing, Chairman Pathway Homes, and Sharon McHale, board member Pathway Homes.
Stories this photo appears in:

Pathway Homes, Inc. holds ribbon-cutting for the project.
In 2020, nonprofit Pathway Homes, Inc. provided non-time-limited housing and supportive services to 616 adults in Northern Virginia with serious mental illnesses (SMI) and co-occurring disorders, some of whom experienced homelessness in 2020.