Sun

Mon

Tue

Wed

Thu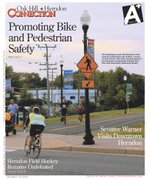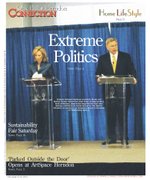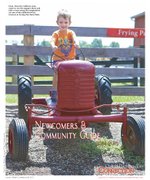 More Stories
In August 2014, 99 homes sold between $1,080,000-$167,000 in the Oak Hill and Herndon area.
Oak Hill and Herndon Home Sales: August, 2014

Herndon is first municipality to light a section of the W&OD trail.
Town of Herndon Mayor Lisa Merkel and the Herndon town council celebrated the completion of installation of lights along the W&OD trail with a ceremony on Tuesday, Sept. 9. The ceremony was held on the W&OD Trail near the intersection with Lynn Street in downtown Herndon, near the caboose.

Parents and teachers reconnect at school event.
Herndon Dranesville Elementary hosted its annual Back to School Night on Monday, Sept. 15 for parents to meet the teachers and individuals who support their children. The event was for parents and guardians only so families could understand the aspects of their child's education.

Herndon business owners speak with Senator Mark Warner.
United States Senator Mark Warner made a visit to downtown Herndon on Friday, Sept. 12. The purpose of the visit was to connect and chat with some local business owners and staff.

100 cyclists and pedestrians killed on the roads in Virginia every year.
Herndon is promoting bicycle and pedestrian safety this month. The Town Council passed a proclamation recognizing Virginia Bicyclist and Pedestrian Awareness Month to make drivers aware of their less protected counterparts on the road.